To celebrate its 23st edition, the International Heritage Fair and Intermèdes, the cultural travel specialist, invite you to win a 5-day trip* to Firenze for two people, including flights, accommodation in a 4-star hotel and a guide to show the winners the main cultural heritage sites.
To enter this prize draw, 2 ways :
• Fill-in and submit the form below ;
• While visiting the fair from the 2nd to the 5th of November, come to the Intermèdes infomation booth and fill-in a paper form.
Entries for this prize draw are now closed.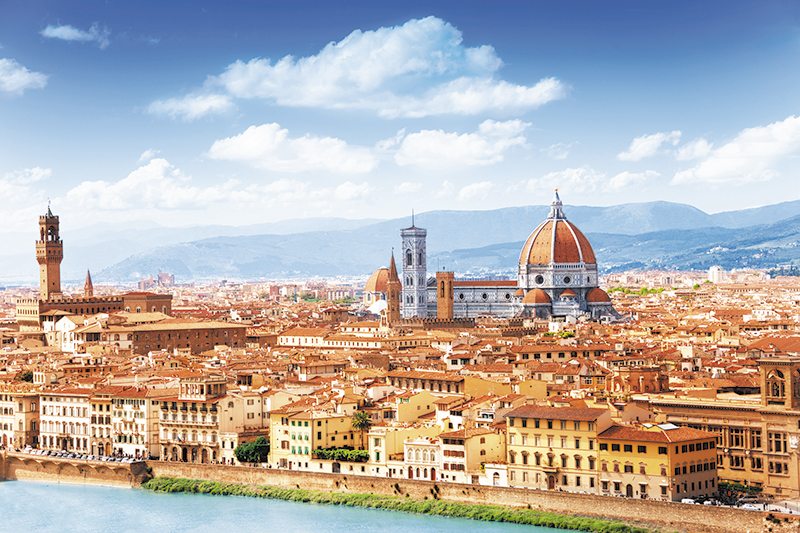 In accordance with Data Protection Act n ° 78-17 dated January 6, 1978, all participants have the right to access, modify and delete their personal data by writing to: Intermèdes – 60 rue La Boétie – 75008 PARIS
* This 5-day stay in Florence (5 days / 4 nights) for 2 persons from 19 to 23 February 2018 with a value of 2280 € TTC is organized by Intermèdes. The prize may be transferred as a voucher with a value of € 2,280 including tax to be paid on the "Intermediate – cultural travel with lecturers" brochure on trips from January 1, 2018 to September 30, 2018. The amount remaining on the total value of the trip selected in the brochure by the winner of the 1st prize will be borne by the same winner.