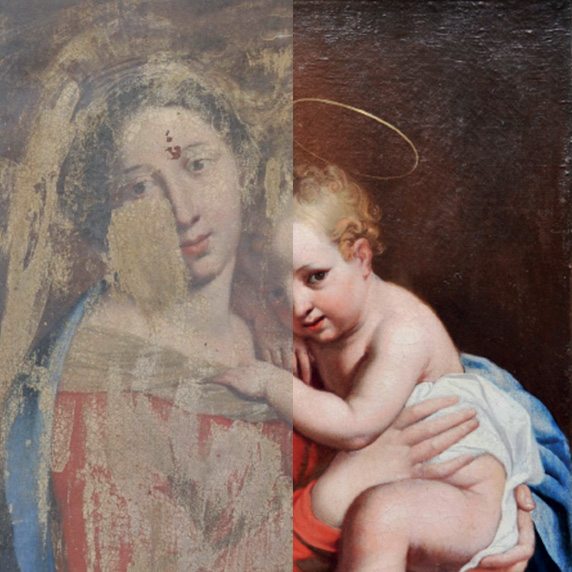 ATELIER DE SONIA
PAINTING CONSERVATION AND RESTORATION

Orsay, Essonne, Ile-De-France
An École des Beaux-Arts de Paris and École Anne Alabastri graduate, Sonia Demianozuk restores and conserves paintings "from the 15th century to this day".
So who are her clients? Private individuals and museums, but also local authorities for works that are listed Historic Monuments. For over 15 years, she has been restoring both the medium and the pictorial layer, in her workshop or on site. On heritage development sites, she works in partnership with the furniture restorer Fabrice Leblanc and with Christian Maury, a "Meilleur ouvrier de France" craftworker in gilded wood restoration and owner of a Living Heritage Company. A "rewarding association" for this restorer, art historian and consultant in painting conservation.
Her work has included, in particular, restoration of paintings which are listed historic monuments for the Opéra Garnier museum, along with the portrait of Pope Pius VII, a 19th century oil on canvas exhibited in Beauvais Cathedral. She has also restored a 17th century painting by Nicolas Poussin, part of a private collection.