Painter and illuminator – Saint Germain-en-Laye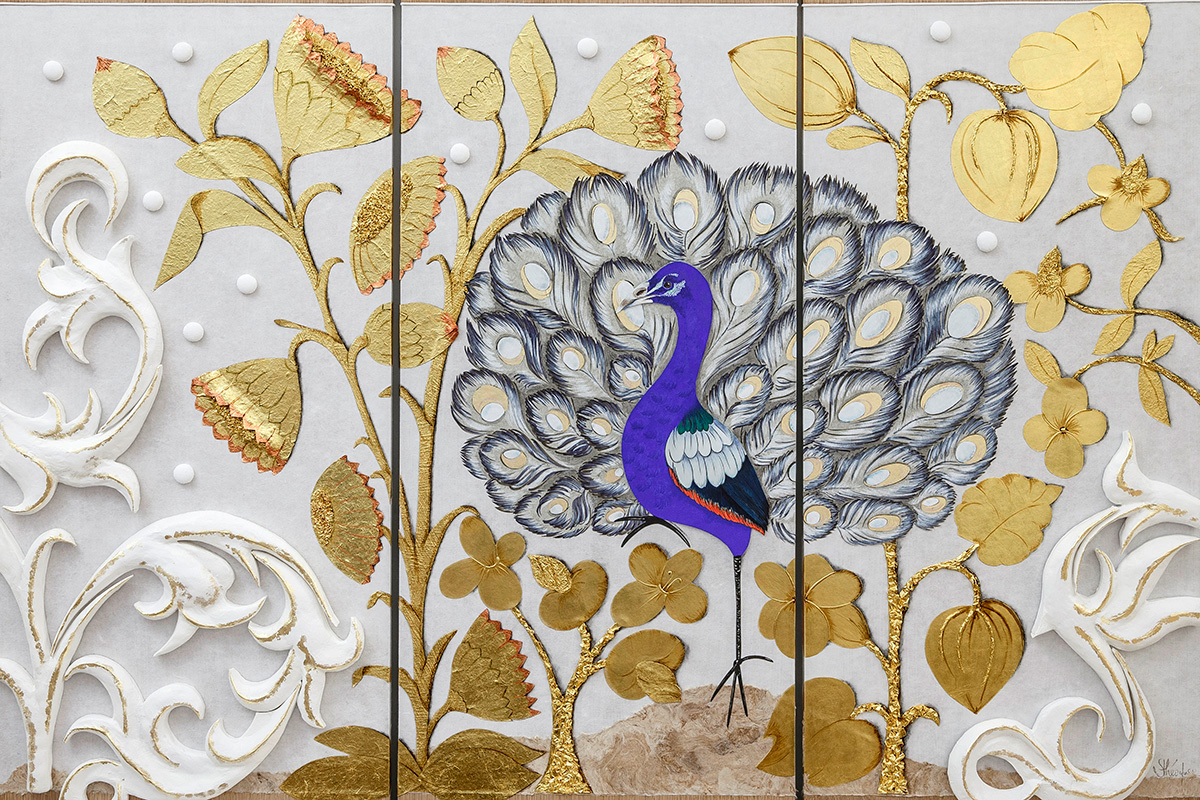 After a career in fashion and haute couture as a stylist and designer, Sophie Théodose retrained as an illuminator in 2003.
Her creations demonstrate a gradual liberation from the traditional approach, with a subtle mix between contemporary vision and medieval inspiration.
Sophie Théodose opened her workshop in Saint-Germain-en-Laye in 2013, where she claims to create 'nomadic illumination' that she liberates from the walls in order to produce objets d'art, vases or large suspended panels.
More recently, she has enjoyed creating illuminated stucco sculptures that "combine the luxury of gold, pigments and parchment with the organic rendering".